PRIME & MARISSA COLEMAN
BASKETBALL
SPRING/ SUMMER 18
BLUE CHIPS: NCAA EVALUATION TOURNAMENT
​APRIL 20-22

@ SPOOKYNOOK
Date:Apr-09-2018
You are confirmed and have paid for the following tournament(s)
For the following tournament(s) (promos not reflected below):
Blue Chip Pre-Season Challenge
***2018 NCAA Certified***$700
This email confirms that we have received your application and payment for Blue Chip Basketball's Pre-Season Challenge Tournament on April 20-22, 2018.
All teams must be available to play on Friday, April 20. Games begin at 11:30am on Friday.
You will play 2 games on Friday, 2 games on Saturday and 1 game on Sunday and are free to leave after your last game.
(Any team who should leave before their final game will be assessed a $200 penalty).

SCHEDULE:
Fri, Apr 20 - 2 games
Sat, Apr 21- 2 games
Sun, Apr 22 - 1 game

Players are able to arrive just 1 hour prior to their first game to check-in and receive their lanyard. Players MUST wear this lanyard in order to enter or exit court site.
Coaches, who must be NCAA certified and have license for ID, can register beginning at 10:00am on Friday, April 20 and throughout the tournament.
All participating teams must be registered on NCAA and must check off you are attending the Blue Chip Basketball Pre-Season Challenge under Edit Team Events (on the NCAA site) and scroll to bottom to hit save. That is how Blue Chip receives your information from the NCAA.
See NCAA Links under our Main Menu for more info and links.

Tournament Requests:

$50 Charge for 1st day time requests - if made 14 Days before the start of the event.
Request must be made 14 days prior to the event or at the time of application and payment by HEAD COACH ONLY.
NO request will be taken 13 days before the event begins for any reason.
No special scheduling for coaching two or more teams. You must have another certified coach available.
All teams must be prepared to play the first game slot of the event.
Also, no time requests on last day, unless flights are involved, and you must tell us 14 days before the start of the event.
Once the schedule is up, there will be no changes, unless it is our mistake. If a change is made at your request it will be $100 fee.
Please note: Allowing for scheduling requests is not fair to the other teams that do not make requests. And every game change request can affect eight other teams.

This is a STAY AND PLAY event - You will be sent the Hotel Link after you register. If your team requires hotels for this event you must reserve at one of the approved hotels listed. At check-in all coaches must provide the name of the hotel and number of rooms used for your team. There is a $250 penalty fee for teams that do not comply with this policy and your team will be deemed disqualified to participate in this event.

Rosters are due online by Wednesday, April 11. You must use the same username and password you used when registering or we will not see it.
We plan to post the schedule on Tuesday, April 17 and will send an email notification when it is online.
Thank you ~ Blue Chip Basketball



You are officially registered when you have completed all 3 steps: Application, Roster, & Hotel.
It is necessary for you to bring your own basketballs and water bottles.
Please mark all of your equipment with your team name. We are not responsible for anything lost or damaged.
It is your responsibility to check our website for schedules, updates and directions.
Remind your parents and fans that there will be an admission charge.

Powered by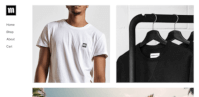 Create your own unique website with customizable templates.