Trust The Process 2018
TODAY'S PREPARATION DETERMINES TOMORROW"S ACHIEVEMENT
"Change is the essence of life. Be willing to surrender what you are for what you could become."
WE ARE PRIME MARISSA COLEMAN
We are disciplined, accountable, strong, respectful, committed to our team, our family and ourselves. This document embodies our identity
PRIME BASKETBALL
; and, our behaviors individually and collectively as players and parents, are a testament of our commitment to our core values and ideals.
1. We have integrity
a. We act in the best interest of the team
b. We are truthful to each other and ourselves
2. We are accountable
a. We own our mistakes
b. We accept consequences of the choices and decisions we make
c. We commit to following norms
d. We hold our teammates to these norms
e. We report injuries
3. We are academically responsible
We develop great study habits

We realize their is no ball with a brain to go with it.

We will grow to be mature students and understand that academics success depends on what we put into it.
4. We are Athletically responsible
a. We commit to nutrition so that we are able to perform by having a healthy lifestyle
b. We take care of injuries and let a coach or your parent know if something is bothering you
c. We spend time mentally preparing for the task at hand. i.e. practice, film sessions (games will be available on huddle), workouts and games.
5. We respect our teammates, coaches, managers, parents and supporters through the use of professional behaviour which includes;
a. Communicating respectfully both verbally and nonverbally, i.e. tone and body language
b. Greeting each other upon arrival
c. Maintaining proper eye contact
6. We are punctual-
TO BE EARLY IS TO BE ON TIME, TO BE ON TIME IS TO BE LATE
- Arrive 15min early to practice if possible to give the kids the chance to stretch and warm up. practice will begin right at the start time, because the time is valuable.
7. We have to
COMMUNICATE
on all levels. Coaches, parents and family members.
a. Each team has to have a spokesperson to do the communicating. Messages get mixed up and scrambled through group chats. One person should get the information and relay it to their team and coach.
8. Always be Prepared to Perform by using the other days when we are not practicing to get better! Take care of your bodies and minds by getting proper rest and having a healthy diet. Everyone wants to be an elite player, now is the time to practice elite habits.
9. School is number one. Players will be penalized for bad progress reports or report cards. You will still be counted on to attend practice, but playing time will be effected or you will not play depending on those reports.
10. We do not punish, we will discipline with the intent to teach. Punishment for poor or inappropriate behaviour only serves to fragment the team's focus and hinder their
motivation. It can cause kids to shutdown or even quit.
IMAGE IS EVERYTHING
We play for the name on the front as a team.
When the team is required to go to events together, we will dress uniformly... in
PMC/LPMC
gear.
RULE OF THUMB
ALL
under garments and accessories will be uniformed. Black uniforms, black tights or black tees underneath. White uniforms, white tights and white tees. Gray uniforms or blue, the team determine what color you want to wear collectively before you reach the gym.
Shooting shirts must be worn at games and team sweats must be worn at games.
Under Armour sneakers must be worn during the Spring and summer seasons.
If any apparel other than Under Armour is worn underneath uniforms, labels can not be visible.
RULES FOR SUCCESS
1. Group chat is not a team meeting topics place. Please do not use it for that. Call, text or express your concerns after practice or in meetings.
2. Do not talk to Coaches about player development topics before or after games at the gym, or in the moments after the game. Stress levels are high and it is not the proper time to have those conversations.
3. During practice for the 2 hours Coaches are working with your child, please let the coach do their job. The kids are ours during that time. You can discuss with them on the drive home or at home your opinions. We need their full attention so that they can understand all we are trying to teach them without any confusion.
4. Same applies as #3 for games.
TRUST THE PROCESS
!
5. No talking when the coach is talking
6. No lying. Period! On teammates or anyone. There will be severe consequences for this.
7. Always be on time.
8. If you can't make practice, please call your team's coach.
9. Unsportsmanlike behaviour is never acceptable.
10. Parents participation is = being a fan of every member of the team and not a coach. Clap those hands and keep the kids spirits up! Nobody can play angry or give a coach full attention because of sideline distractions. That never works out.
11. We expect all players to be uniformed. If the
TEAM
is getting socks, we all buy socks, sweats, sneakers or what have you,
WE WILL BE UNIFORMED
.
12.
PLAYING TIME
will be determined by Development, attending practice, work ethic and
SKILL LEVEL
. We are entering the season now and it's time to step it up! Some games some won't play as much as others, but it is the coach's decision. At the same time, the coach has to make these decisions from the things listed at the beginning of this paragraph.
13. If there is an issue about a player's development or playing time, we prefer the player speaks up for themselves and not before, during or immediately after the game. Kids can't be coddled and have to prepare for the real world. High School Coaches and College Coaches are not as accessible as Grassroots Coaches. They have to learn to deal with their own issues.
14. All players must arrive 30 minutes before the game. Get dressed immediately, stretch and be ready to warm up before the game begins.
MANDATORY
, or the coach will assume they are not ready. They need to be prepared mentally and physically for the game.
15. Any disrespect towards a Coach or player and playing around in practice or during games may result in termination from practice and benched for the game that day.
COACHING PHILOSOPHY
Our number one goal is the player, and their personal
DEVELOPMENT
. The things required to develop players in the long run are fundamentals and IQ. Learning to understand the game and to make adjustments as the game goes. We don't run a lot of plays and it's nothing wrong with plays, but each player has to learn to adjust to the game, then when running plays, they will be able to make the adjustments to the defense without second guessing. We are trying to teach honesty, work ethic, teamwork and the things we've experienced as players to be successful in the future and most of all, the game of life!
Our
PRIORITIES
as coaches are to take care of each player's self-esteem, build character while protecting and raising their confidence. Priorities for the team is to develop each individual, make them better players, teach them to do their job, become a better teammate which will make us a better team.
PLAYING TIME ISN'T A RIGHT! IT'S A PRIVILEGE
! We want to make this clear before the season starts. The way we dole out playing time depends on the development of the player, understanding what we want, listening and paying attention to detail and carrying out the plan. Hard work, talent and
SITUATIONS, are also determining factors
. We all know every kid on our team's skill level and how far along they are. We are not going to put them in matchups, or situations we believe they're not ready for. We play in a lot of high level competitive tournaments. But these experiences will be what drives them to work harder and develop. They must listen and pay attention to everything that's going on. As time goes by, you will start to see their development, and when their number is called, they will be ready!
The younger teams 11 and younger, the situations are different, IF they pay attention, work hard in practice and in games, they will play. We truly love all the kids, the lessons we will be teaching over the next 5 months will not only develop them as players, but also as young men and women. The biggest benefit of team sports, is
PERSONAL DEVELOPMENT
.
Sportsmanship, honesty and ethical behaviour are the most important values in sports. This is for the entire organization from top to bottom. We will be on the lookout for these things.
HOLD EACH OTHER ACCOUNTABLE!
Expectations of a Prime Player
Team 1st attitude, being a part of something bigger

Work outs - Players are made by what they do on their own

AWAY FROM THE TEAM
-The better you are, the better we are
2017 ASSIGNED COACHES
COACH DARRYL 111U BOYS
COACH TERRY 14U BOYS
COACH RAY 14U BOYS
COACH TJ 15U BOYS
COACH GENO 10U GIRLS
COACH SHAUNDA 11U GIRLS
COACH JOHN 12U GIRLS
COACH EBONY 13U GIRLS
COACH LONNIE 14U GIRLS
COACH MIKE !6U GIRLS
Set up meetings with your Coaches to address team issues.
OUR TEAMS NEEDS LEADERS!
You do not allow others to talk negatively about the team or individuals associated with the team.

You firmly believe that the best interest of the team must always come first.

You will exchange blood, sweat and tears for the benefit of the team.

You play and know, without a doubt, that you have competed like Chmpion.

You understand that basketball is a team sport.

You hustle and give everything you got on defense.

You make mistakes and use them to improve instead of using them as excuses.

You do the little things right when no one is watching.

You give more than what is asked and take less than what is deserved.

You think you can, and you do.

You play without the option of defeat.

You are willing to dive on the floor after every loose ball.

You play with pain without creating a scene.

You encourage and cheer for your teammates when you are not in the game.

You are a "trailblazer" and not a follower.

You expect and demand the best from your teammates.

You volunteer your time and energy for the betterment of the program, not asking "what's in it for me."
2018 SPRING & SUMMER SCHEDULE
Posted on website
2018 SPRING & SUMMER FEES
The fees include practice cost, hotels, coaches travel and lodge, tournaments and coaches USA Gold registration for age groups 12 & higher
(New this year for 7th grade & higher NCAA sanctioned tournaments. Ex. Boo William, Tamika Catchings & USJN)
Season Cost: $1217 (12U & 13U) Girls
Season Cost: $984 (10U & 11U) Less USJN, Tamika Catchings and USA Gold Coaches Registration Girls
(See Boys Coaches for Boys fees)
March 1st - July 30th (12U & 13U)
March 1st - July 3rd (10U & 11U)
Season Ends
Payment Schedules
$400 due February 27th
Arrangement options will be offered. Fundraising is important! We have to register and make down payments on tournaments to prevent from being locked out of tournaments.
First travel tournament is;
15th Annual Mayberry March Madness in Mt. Airy, NC on March 4-5 (ALL TEAMS)
Downloadable version here
Download Letter, sign and return at next practice
New Player Registration
Powered by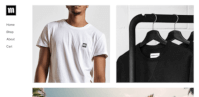 Create your own unique website with customizable templates.